FREE Shipping in Canada
Regular price
$600.00 USD
Regular price
$1,050.00 USD
Sale price
$600.00 USD
Unit price
per
Sale
Sold out
Brand New 730 Watt & 730 Nanometer(Far Red) Pray Star LED Grow Light for 5x5 or 4x4
If you want the ultimate in efficiency with maximum horsepower,  this is your unit. Fully dimmable, 730 real watts of power with awesome efficiency, complemented by 730 Far Red in the spectrum rounds this light out as the perfect fit for your 5x5 
When it comes to lighting and growing huge frosty buds, there are a few things that are the most important.
1: Total PPF - With 2075 Total PPF, this light will grow the densest and heaviest flowers, being able to penetrate deep into your canopy so you can set new personal records for yield and get hard buds further down your plant.
2: Light Efficiency - With 2.90 PPF/Watt, you'll be able to take advantage of the insane light intensity with out overheating your tent or grow room. Brutal strength, with finesse.
3: Spread/Coverage - With 8 bars and a nearly 4 foot x 4 foot physical size, you can rest assured that even the sides of your tent will be well lit, allowing you to keep your light closer to the canopy and lose less light by reflection and absorption from walls. No hot spots, no bleaching.
4: Spectrum - We incorporate 660 nanometer and 730 nanometer along with our base white. This gives us a true full spectrum with added bonus of the Emerson Effect for un paralleled vigor in both veg and flower. 
BCBlondes.com 730 Pray Star Led Grow Light
ALL HIGHEST BIN DIODES
2976 diodes
Seoul Semi con and Osram Oslon Square diodes
730 Watts
730 Nanometer (Far Red) + 660nm (Emerson Effect)
2.90 PPF / Watt
2075 Total PPF
30% more light than 1000 Watt DE HPS
91 CRI
3700 CCT
Fully Dimmable
8 Bars
Driver Mounted to Light
Folds in half
All Lightweight Aluminum Frame
Only 29lbs/13KG hanging weight
White-Silver Anodized Finish
Comes with Ratchet straps
Controller Support
Dimensions: 43" x 43" or 110cm x 110cm
5 year warranty
5x5 Coverage
Share
View full details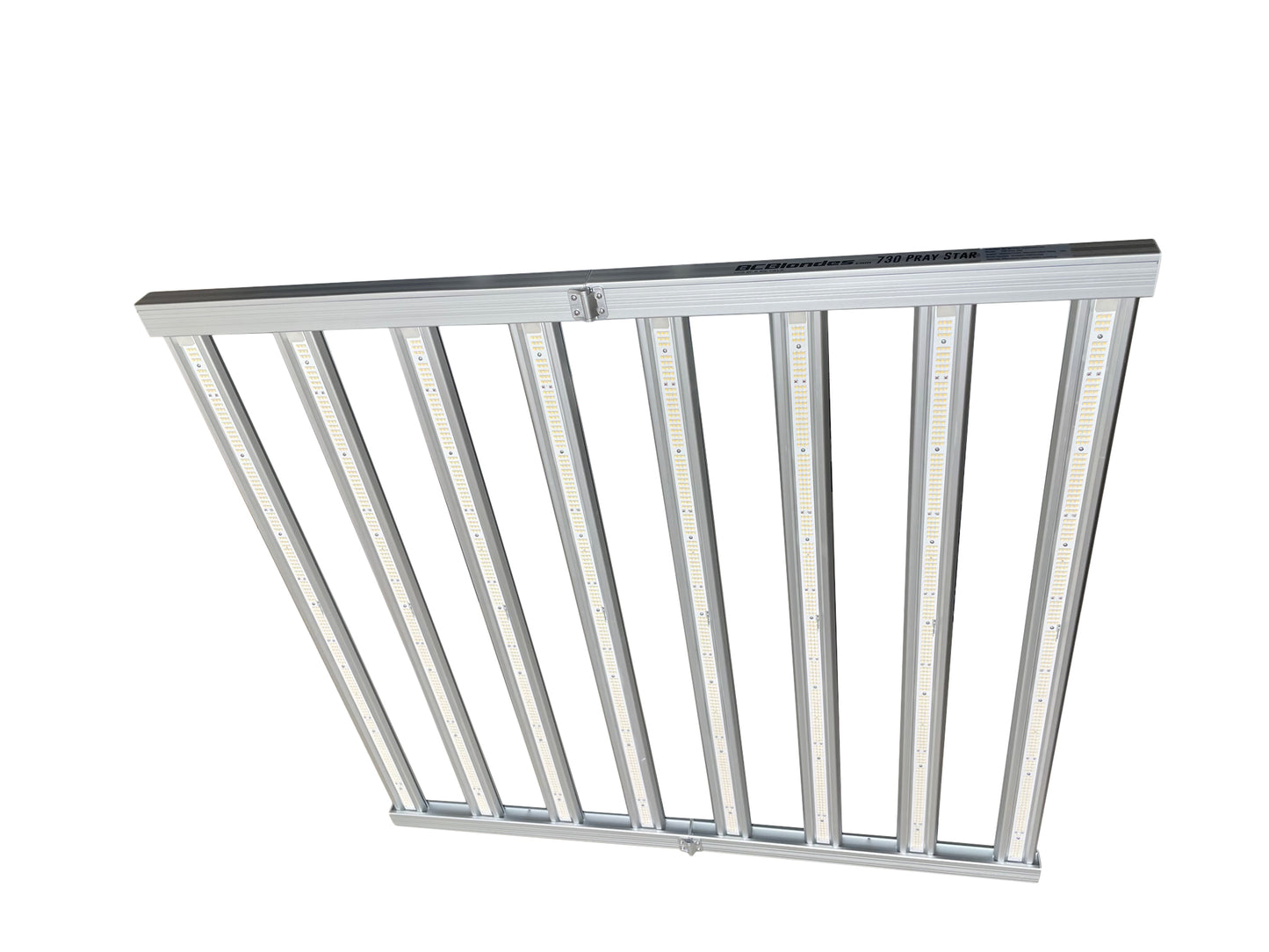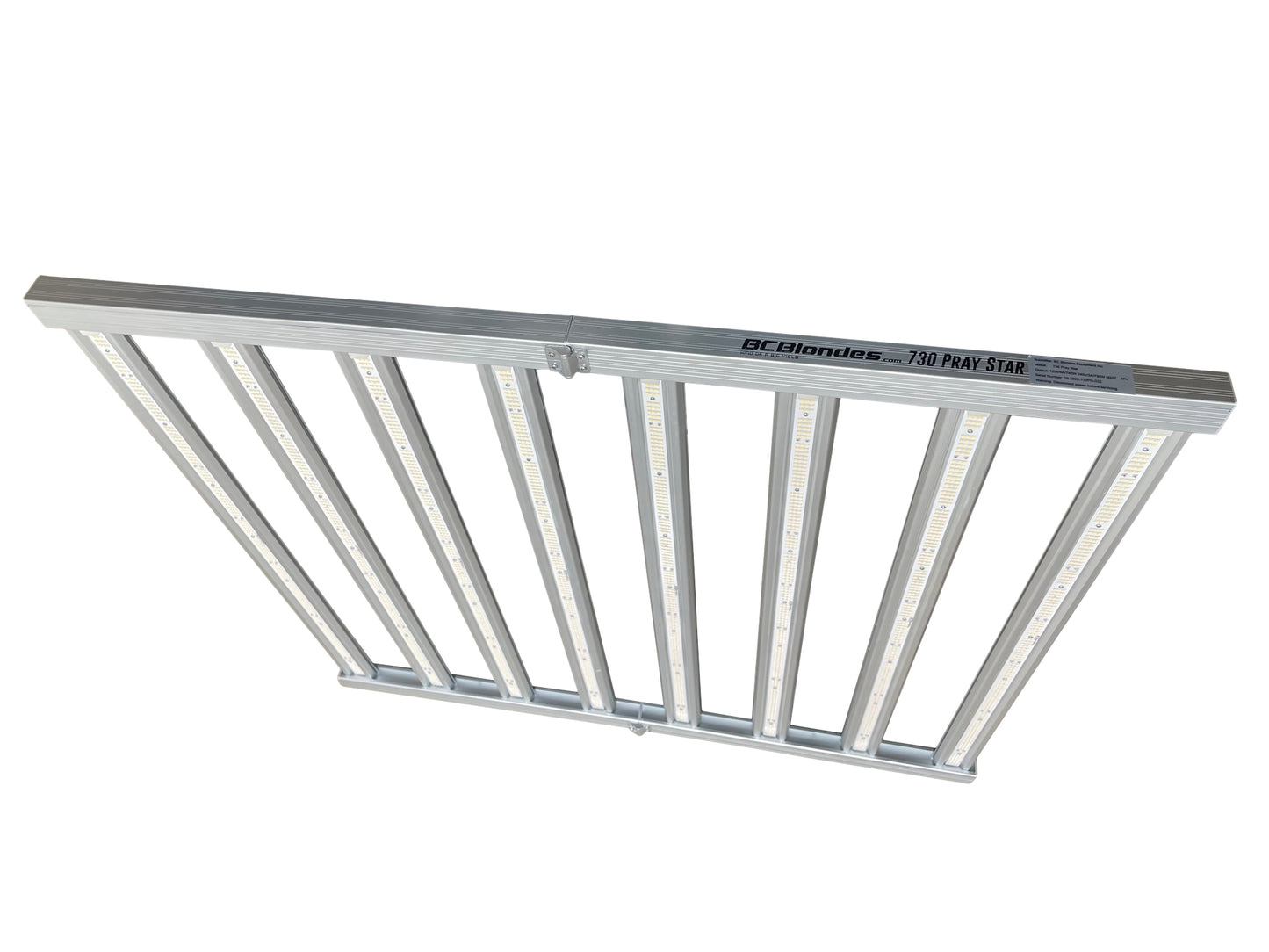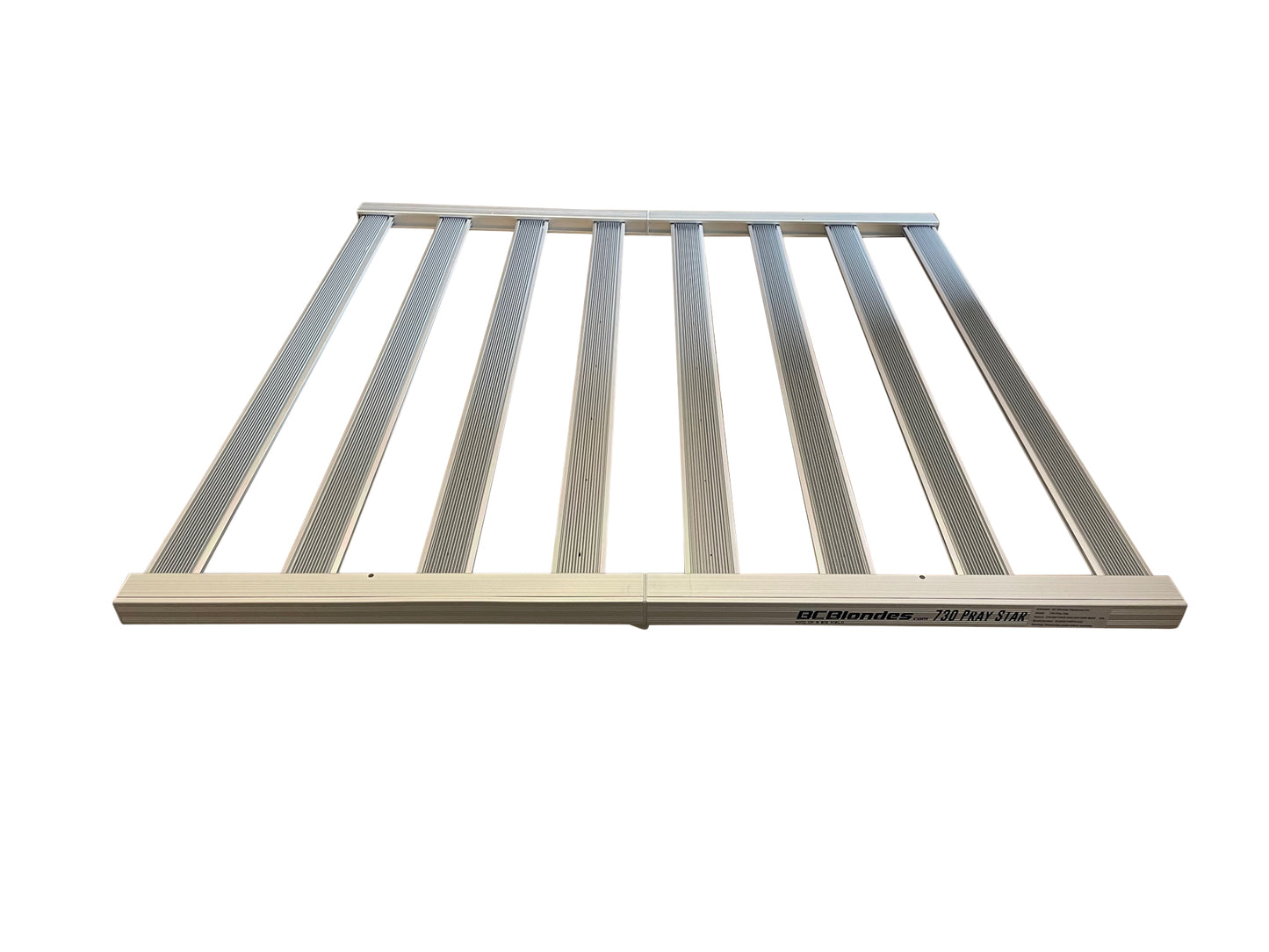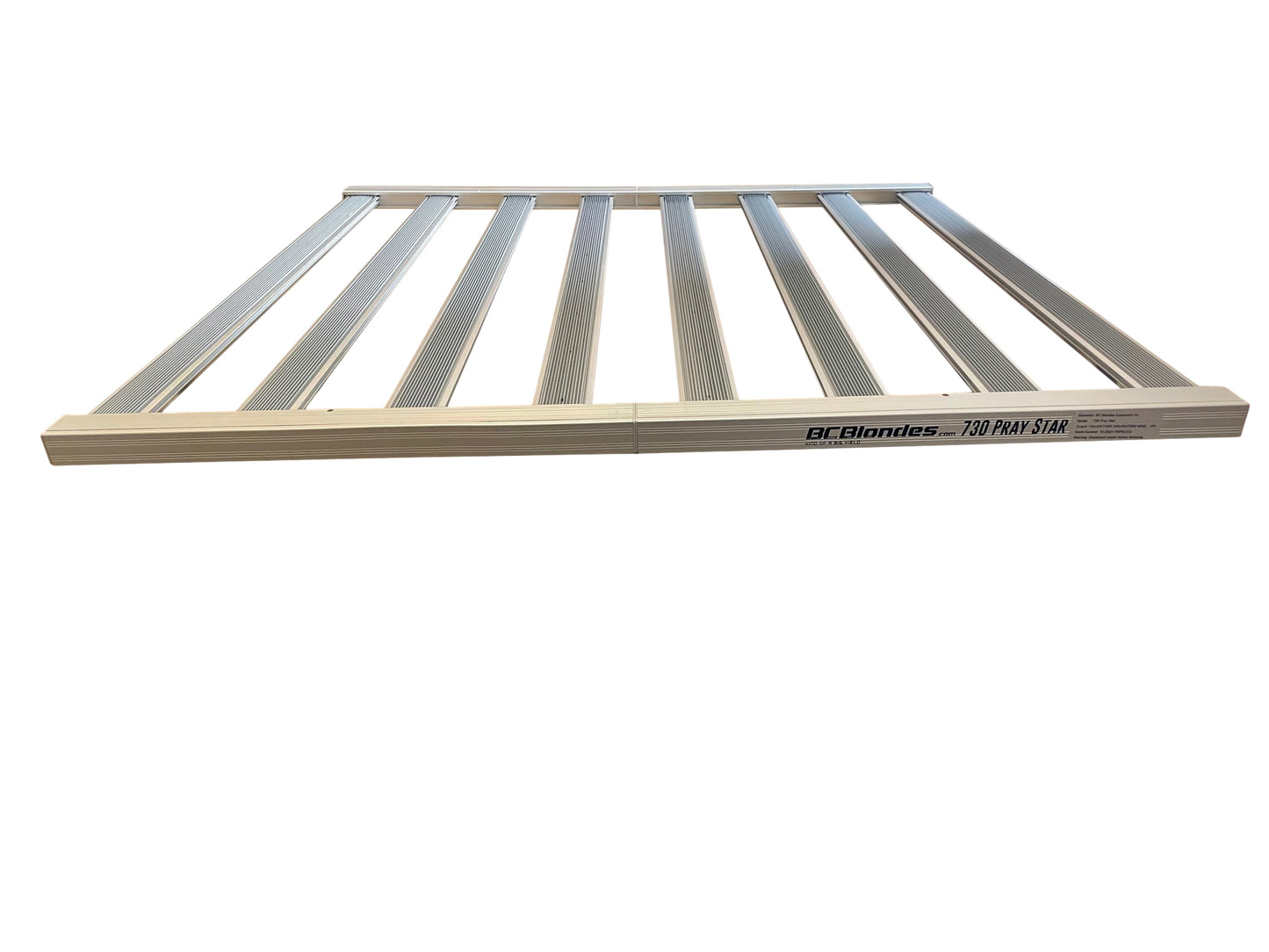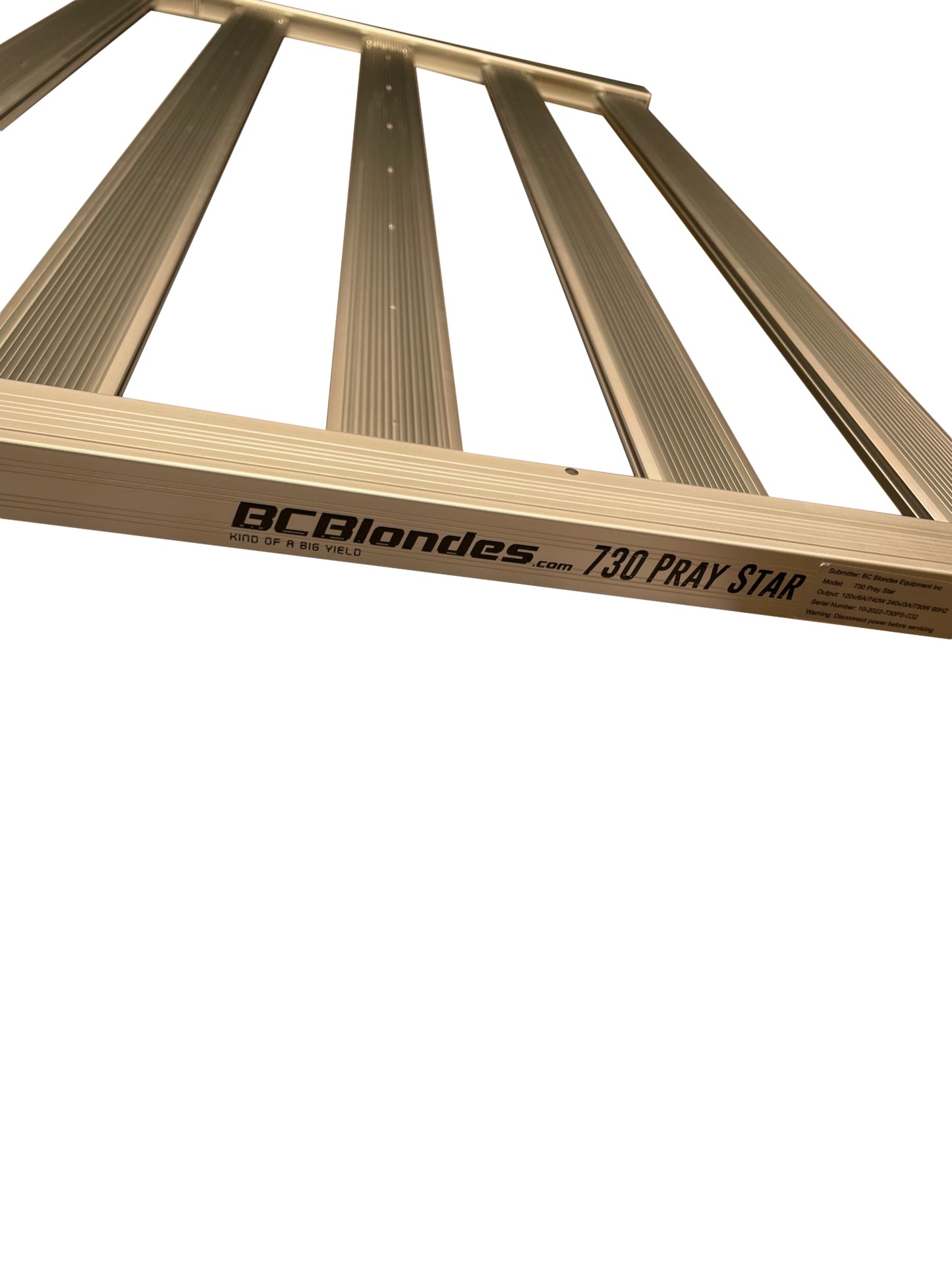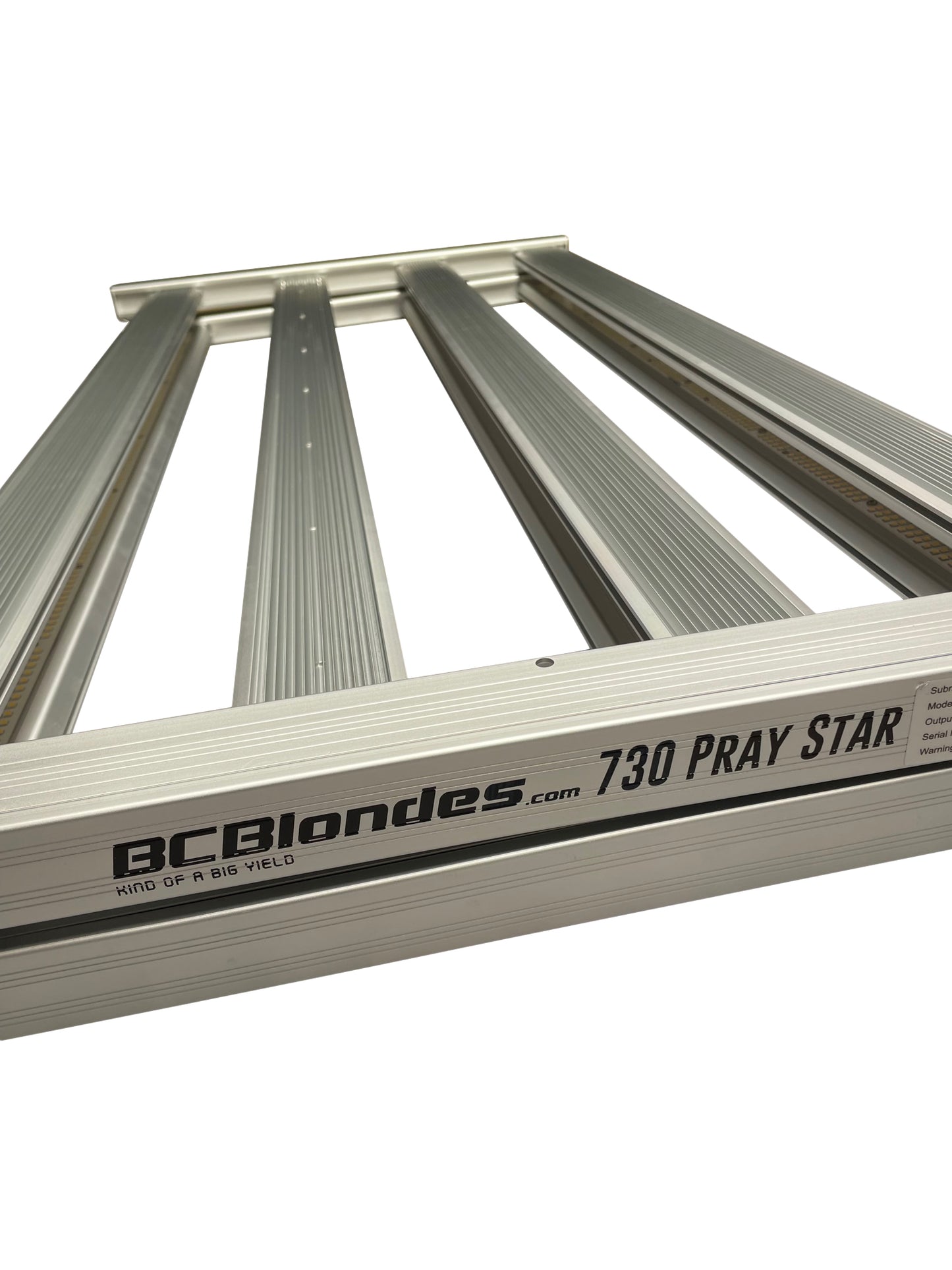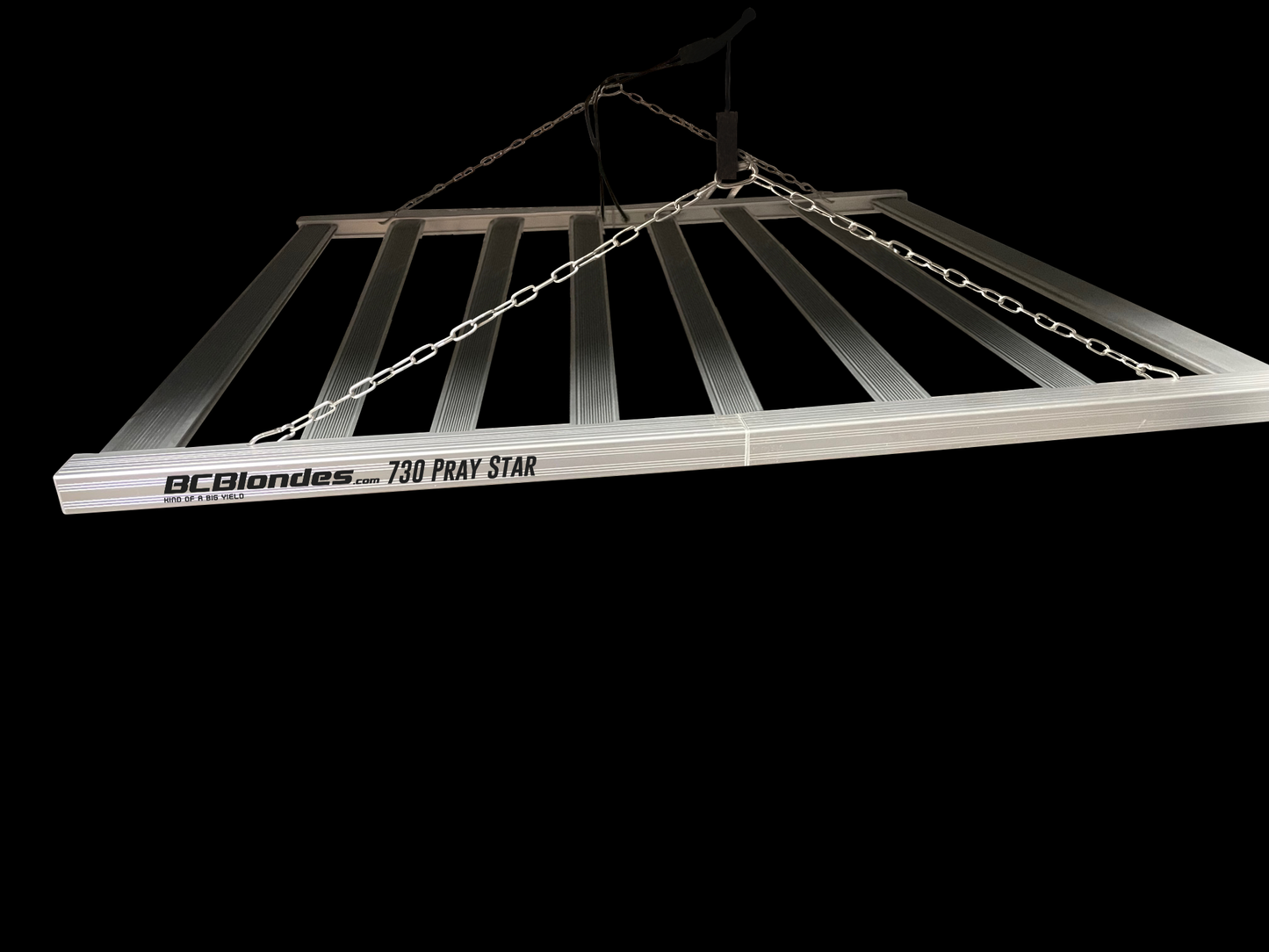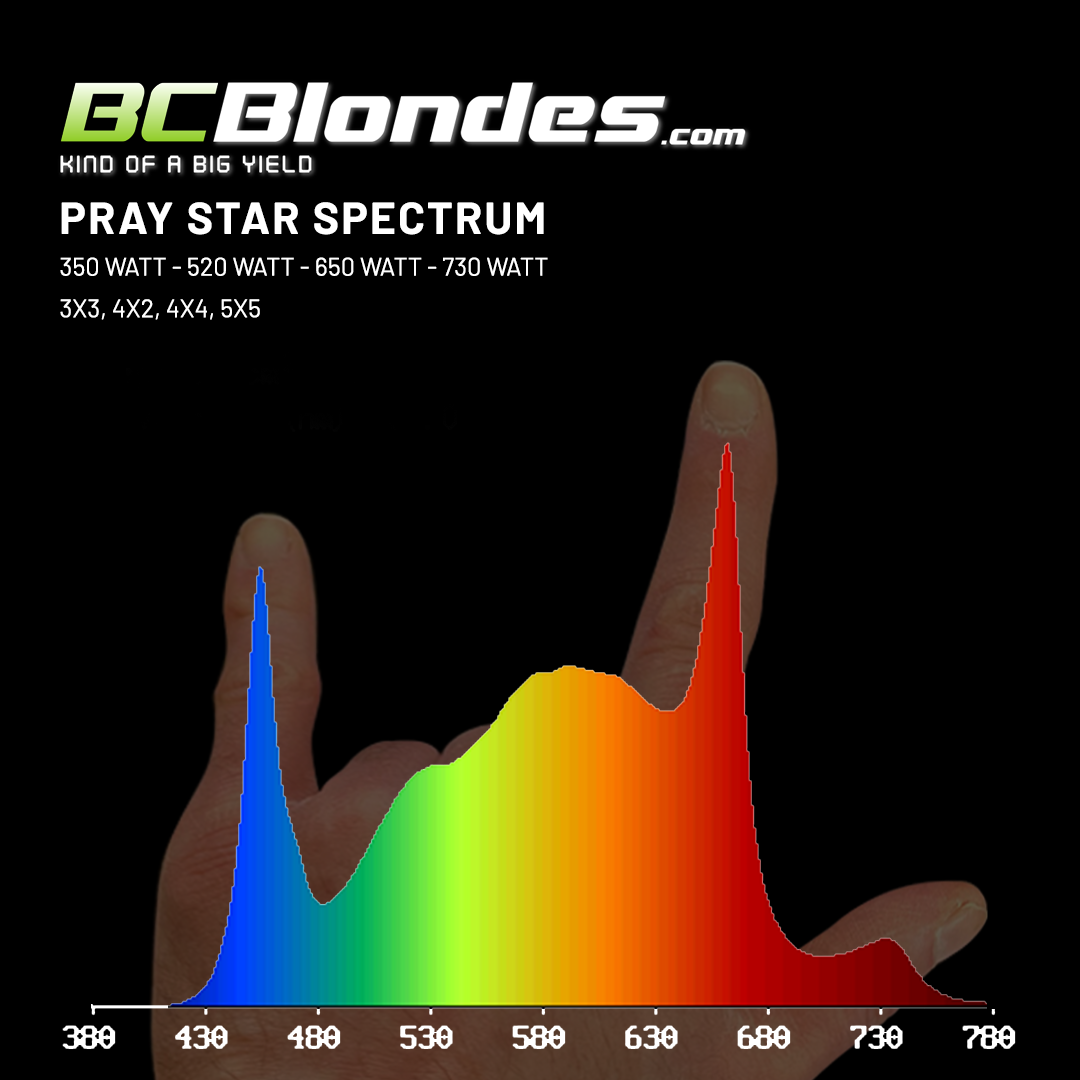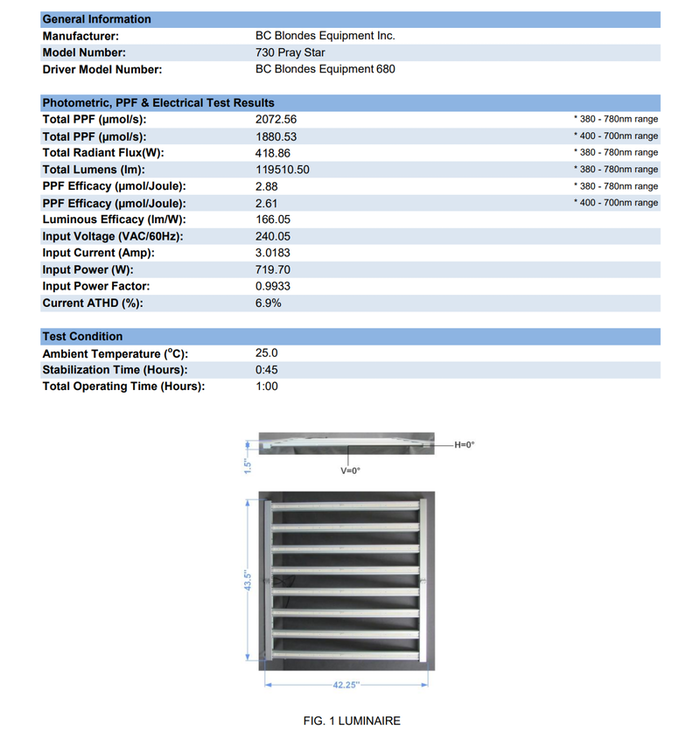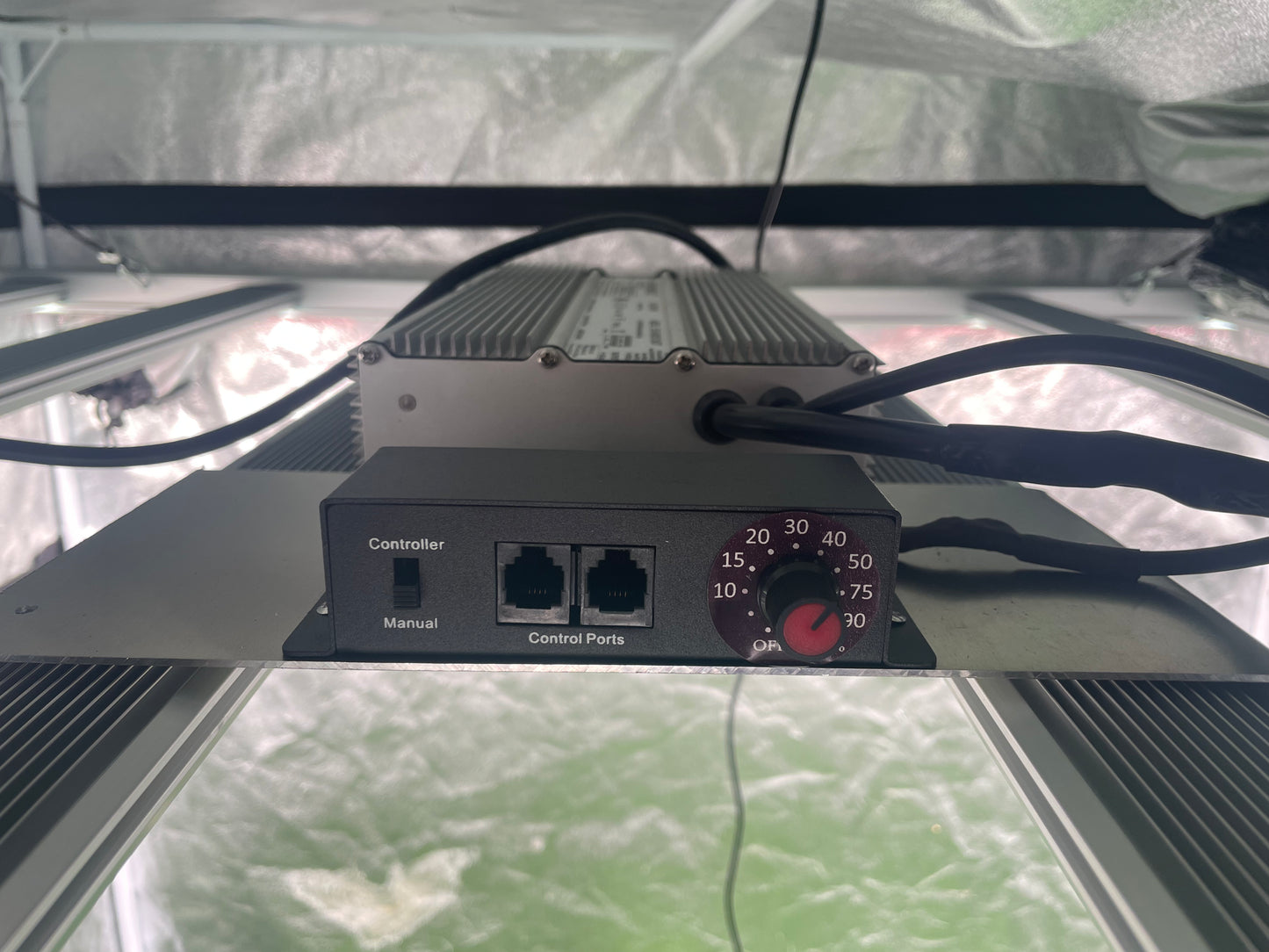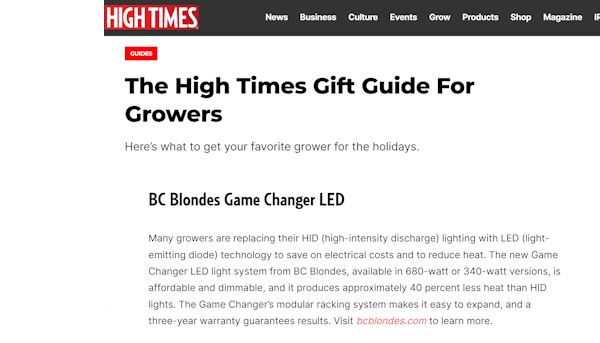 High Times Hot New Product
We were selected as High Times #1 HOT NEW PRODUCT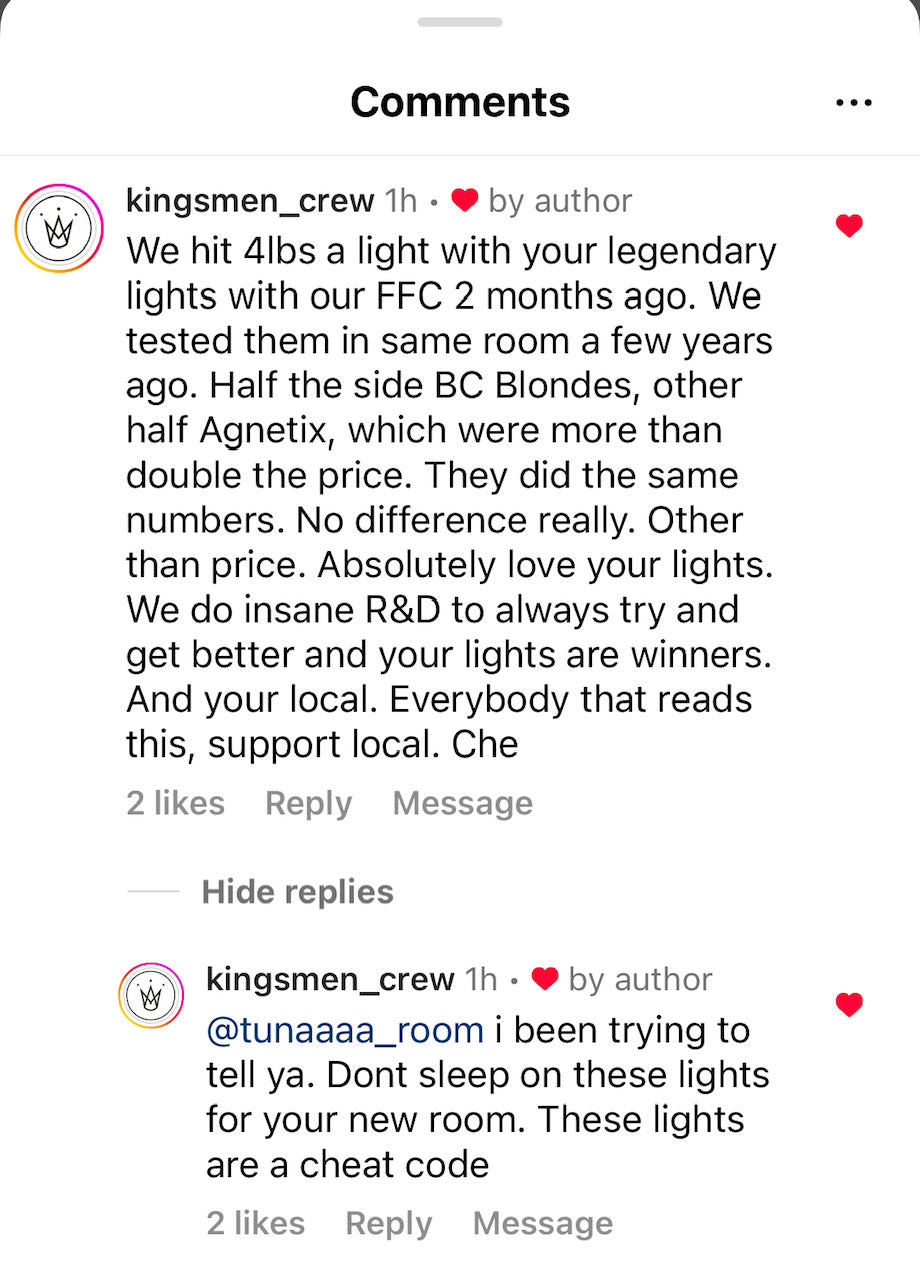 Testimonial
Kingsmen Crew doesn't mess around. If their lights do not produce, they go out of business. It's that simple. Align yourself with a proven winner, BC Blondes LED Grow Lights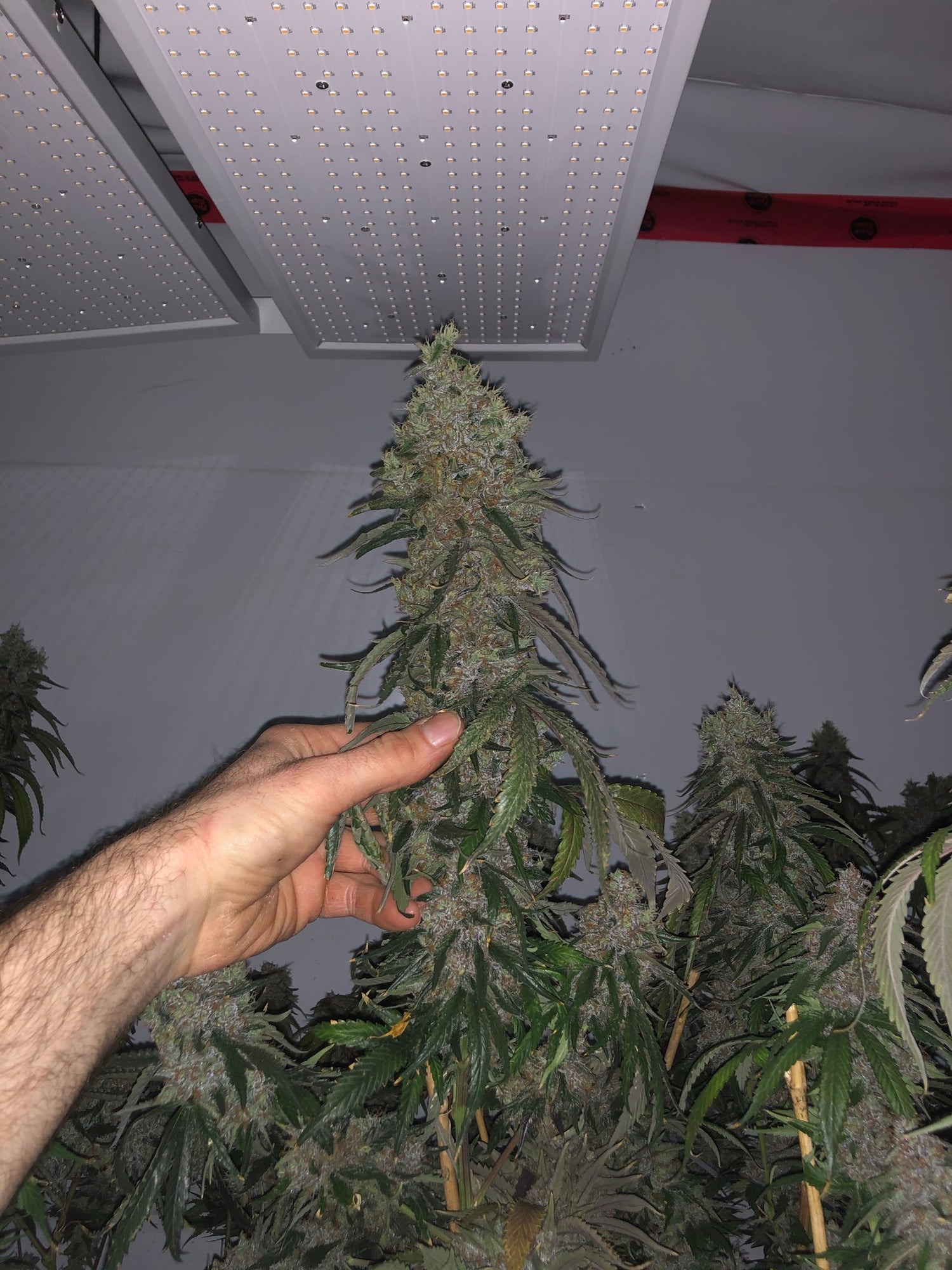 Plant We Grew With The 680 GC LED
Here is a Gelato we grew with the BC Blondes 680 Game Changer. We were able to pull 3.2lbs per 4x4/Light on this run. The resin was amazing and very sticky!
Free Shipping

Free Shipping when shipping within Canada.

Hassle-Free Exchanges

If there is anything wrong with your order contact us and we will make it right.